SifonPatcher
Located in the client files is the SifonPatcher.
Inside SifonPatcher is an executable called patcher.
If you double click this it will initiate an update check and give the option to update.
Click the update and you will see the update is coming through, when it is finished you may hit the "play" button or you can use the loader as usual..both will start the client.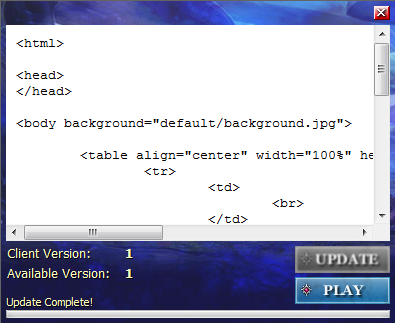 If you want to get rid of the text and see the updates we have made then overwrite the patcher configuration file in SifonPatcher with this one
http://www.sendspace.co/file/xdysjg
Either way the patcher will still work.